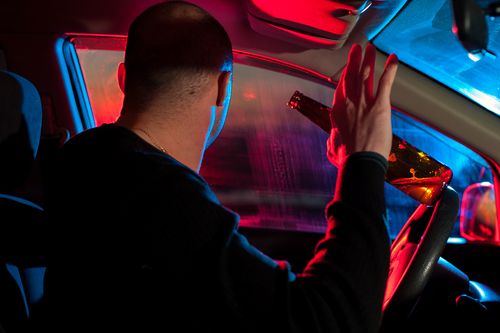 How Common Is Drunk-Driving in America?
"I know my limit," and "I never drive when I've had too much," are often the last words friends and family hear from their loved ones. Drunk driving statistics show that too many people still aren't getting the message that drinking and driving don't mix.
The Prevalence of Drunk Driving in the United States
In 2014, CDC surveys indicated that there were more than 111 million self-reported incidents of drunk driving. This works out to 304,000 per day, 12,671 per hour, and 211 per minute. It is a deadly decision, and NHTSA data backs the danger up; each day, 30 people die in a drunk driving accident. In 2018, drink drivers claimed 10,511 lives, of whom 231 were children. In total, DUI was a causative factor in 29% of all motor vehicle deaths that year. These are sobering statistics that should sober everyone up to the risks on our roads.
The Risks of a DUI Death in Colorado
In 2016, DUI was a factor in 500 fatal and/or injury-causing traffic accidents in Colorado. That rose to 504 in 2017. Those numbers have been relatively stable since 2011. In 2011, there were 546 fatal DUI/DUID involved crashes. These accounted for 16% of all fatal accidents that year. That statistic dropped to 506, or 14.1% of fatal accidents in 2012, and fell again to 480, or 13.4% of fatal wrecks in 2013. However, it began rising again in 2014 to 513 but remained steady at 13.8% of all accidents that year.
As of September 2019, 116 of the 416 road fatalities in the state, roughly 30% of all fatal traffic accidents in Colorado, were caused by drunk drivers.
Law Enforcement on the Lookout
Since drivers are not changing their behaviors, law enforcement is stepping up their efforts to get drunks off the road. In 2017, Colorado Highway Patrol issued just over 4,400 citations to drivers who were under the influence of alcohol or drugs. CDOT estimates that each day more than 60 people are arrested by law enforcement. As their program states, the heat is on. If you choose to drive under the influence of alcohol or drugs, you are going to get burned.
Contact Sloat, Nicholson, & Hoover, P.C. at (303) 447-1144 for more information about drunk driving statistics and the compensation you can pursue when you cross paths with a driver who has had one too many.